Who We Are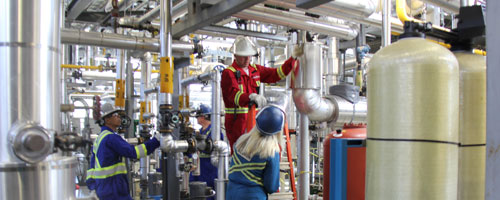 Enserva celebrated 40 years in 2021 – a momentous milestone in our exciting journey as an organization originally established in response to the political climate of the early 80s and the controversial National Energy Program.
Since then, Enserva has been a consistent, accomplished, unified voice for Canada's energy services, supply, and manufacturing sector, which is now transforming to keep pace with, or ahead of, the rapidly shifting energy landscape.
For four decades, we have amplified our members' priorities and advocated for their business needs, ensuring they have immediate insights into emerging information.
And while we are proud of our past, Enserva is about more than just Western Canada's petroleum industry. While that sector remains an important part of our membership and our organization, we have grown to span Canada and members representing the full spectrum of existing and emerging energy services organizations.
Today, Enserva is shifting focus, scope, and purpose to support our existing members, to grow our organization's membership, and to continue being a powerful voice with policy makers, government, and the public.
Our members are the forward-thinking leaders, solution-finders and innovators who will embrace and shape the change. Together, we represent the future.
Our history
Enserva incorporated as an association on November 20, 1981, with 143 founding member companies in response to the federal government's implementation of the National Energy Program.
In 1985, Enserva members celebrated the end of the NEP. Members agreed Enserva should continue as the voice of the petroleum services industry. The same year, Enserva merged with the Canadian Oilfield Manufacturers Association.
Since then, Enserva has achieved an impressive list of accomplishments on behalf of the Canadian petroleum service, supply and manufacturing industries.